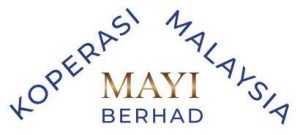 Vision
KMMB is a dynamic and competitive co-operative that offers quality services and benefits to its members to assist them in realising their goals, while adhering to the principles of the co-operative.
Mission
Creating a holistic entrepreneurial and educational environment as a support system of sustainable development.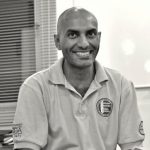 Welcome Message from KMMB'S Founder / Chairman
The progress of a nation starts with one or a few individuals who are committed to nation-building. In my philosophy, the development of a nation needs to have many positive elements and character. There must be fundamental truths established to uphold high principles and moral codes. Yet, at the same time, it has to move with the modernisation of humanity without compromising decency, human development, and values.
I have had the privilege to start the journey of self-realisation at the age of 13, and was blessed with the adventure of intrapreneurship at the age of 18. Since my journey first started with spirituality, I was protected against decaying bad habits and all my enterprises only comprised of ethical practices. I have never given in to or taken part in corrupt practices nor have any place in my heart or mind for prejudice or bigotry. I uphold a high standard in my personal and professional life and am sincerely dedicated to the upliftment of all members of humanity, with a very special affinity to nature and animal protection. I am also very focused on the welfare and protection of women and children. I do my very best for their progress and eventual education of their rights as equal in every way and with every other member of the human race.
I have studied society through historical lessons, observations, and scrutiny of the facts to understand that justice, truth, and purity can change civilisations like no other. I find that education in the form of self-realisation practices and ethical entrepreneurship is the key to the reformation of the world. Therefore, I call myself a reformer, but one who uses love, compassion, and kindness to all as the reform agenda. The agenda is for the upliftment of society in ways that will benefit the nation and all its people in a wholesome way.
KMMB is a master vehicle, which will partner with all MAYI companies, businesses, and projects to bring about a major shift in the economic and real well-being of its members.
I envision not only a huge conglomerate of businesses under the MAYI banner but have put forth a plan to share a major portion of MAYI Group's ventures with KMMB so that all members will benefit as shareholders. There are many opportunities for business owners in the form of intrapreneurship, partnership, franchise, shareholding, licensing, employment, and other creative ways to be a part of the MAYI Group through the financing ability of KMMB.
Within the next 5 years, I envision beginning major projects to expand the businesses after the core team has been groomed, steadied, and readied to handle national and international businesses. I believe KMMB will be one of the most successful cooperatives in the world. My team and I are working hard and intelligently utilising technology and human resources effectively to penetrate markets and expand the group worldwide. This is also the world's first co-operative for Yoga Instructors, creating history in the making.
I would like to welcome everyone to join us in this fascinating journey of nation-building through Koperasi MAYI Malaysia Bhd. Thank you and God Bless us all!
Manisekaran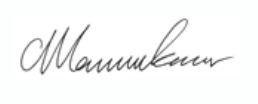 Founder – Malaysian Association of Yoga Instructors
Founder – Malaysian Yoga Society
Chairman – MAYI Group of Companies
Benefits of Becoming a Member of KMMB
We will do our best for our members while following all the rules and regulations set by Suruhanjaya Koperasi Malaysia (SKM).
*Listing some planned incentives (non-exhausted)
Official shareholder of Koperasi MAYI Malaysia Bhd
Dividends
Eligible to take part in the business ventures
Low-interest loans (micro, education, etc)
Bereavement support/ Khairat Kematian
1st year (RM40) – payout RM1,000
2nd year (RM40) – payout RM1,500
3rd year (RM40) – payout RM2,000
4th year (RM40) – payout RM2,500
5th year (RM40) – payout RM3,000
For information, please visit https://koperasimayimalaysia.org/