Welcome To MAYI
Malaysian Association of Yoga Instructors (MAYI) is a non-governmental organisation, registered under the Societies Act of Malaysia. MAYI has always been a vision of its founder, Master Manisekaran, who is a leading yoga master with more than 20 years of experience in the ancient science of life.
Union for All
The main vision of this neutral association is to unite all Malaysian yoga instructors to a common understanding of yoga.
Standardisation
It aspires by acting as a central body of standardisation for yoga teaching techniques as well as updating and upgrading instructor members through a variety of yoga workshops and courses.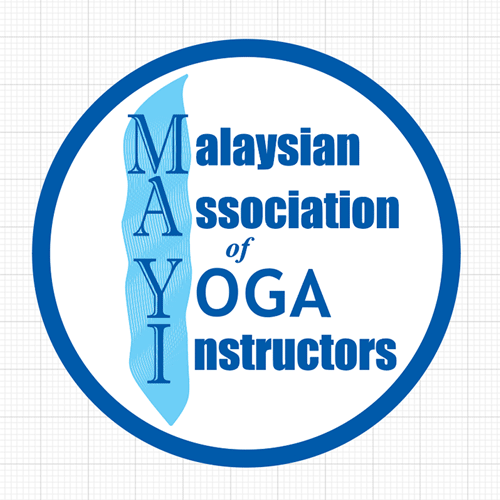 The logo of Malaysian Association of Yoga Instructors (MAYI) demonstrates the objective of imparting the knowledge of different types of Yoga i.e. Hatha Yoga, Raja Yoga, Karma Yoga, Jnana Yoga, Bhakti Yoga and the common practices under each type of yoga – Asana (Yoga Postures), Pranayama (Breathing Techniques), Dharana (Concentration) and Dhyana (Meditation) to yoga instructors.
The blue colour of this logo indicates the tranquility and calmness arising from various yoga practices.
"MAYI" is written on an "olai" leaf, which was used in ancient days to represent the learning of traditional and authentic knowledge of yoga.
The round shape is a symbol of the earth where we learn about health and natural life through yoga.