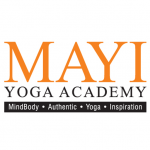 This year's for MAYI YOGA ACADEMY annual tour, we are headed to Buddha's trail in India! Experience this amazing 10 days journey following the trail of important events in Gautama Buddha's life, amazing temples, Nalanda University and many other historical locations.
BUDDHA'S TRAIL ITINERARY
September 9th to September 18th 2016
Day 1 - 9th September Leave KLIA2 - Arrive Delhi . Check in Hotel.
Day 2 - 10th September Leave Delhi to Varanasi. Visit KASI temple & Gangga Arthi.
Day 3 - 11th September Visit Sarnath, Travel to Bodhgaya
Day 4 - 12th September Visit MahaBodhi Temple.
Day 5 - 13th September Travel & Visit to Rajgir Vulture Peak, Nalanda University & Patna.
Day 6: - 14th September Travel & Visit to Kushinagar Buddha Samadhi
Day 7: - 15th September Travel & Visit Vaishali & Sravasti
Day 8: - 16th September Travel & Visit Lumbini Birth Place of Buddha.
Day 9: - 17th September Travel to Varanasi.
Day 10: - 18th September Leave Varanasi - Delhi straight to Airport to KL
| | | |
| --- | --- | --- |
| | | |
| KUSHINAGAR | RAJGIR | SARNATH |
| | | |
| BODHGAYA | NALANDA | PATNA |
| | | |
| VULTURE'S PEAK | VARANASI | GANGGA ARTHI |
FOR MORE INFORMATION, KINDLY CONTACT
03-22605322 OR 03-77266682